LightningLite - Stepping Stone to Lightning¶
LightningLite enables pure PyTorch users to scale their existing code on any kind of device while retaining full control over their own loops and optimization logic.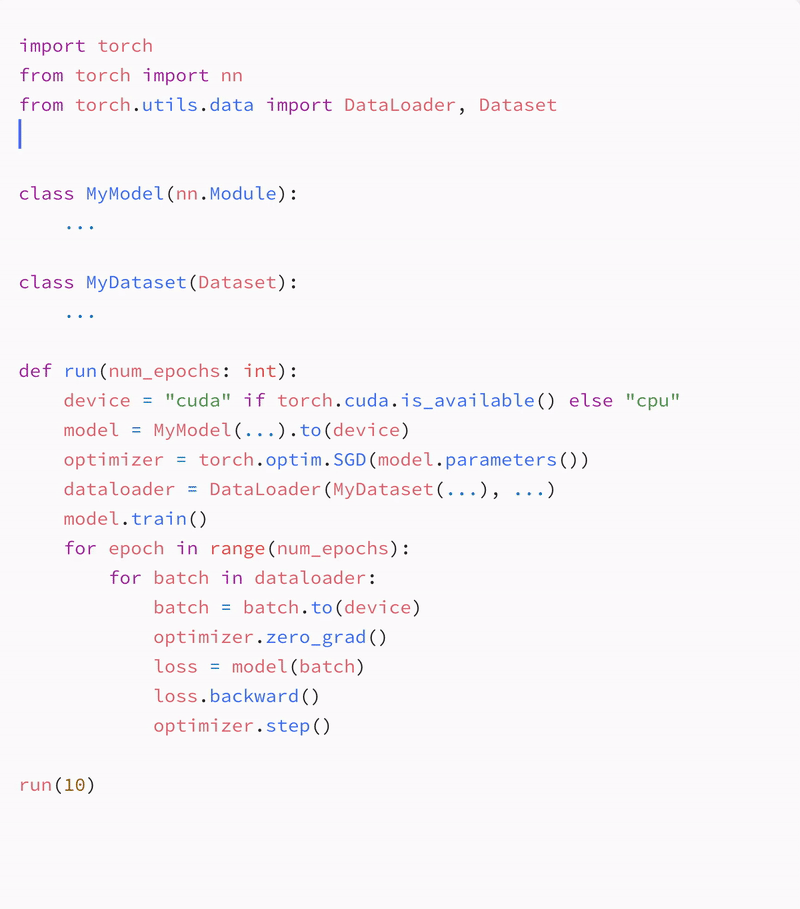 LightningLite is the right tool for you if you match one of the two following descriptions:
I want to quickly scale my existing code to multiple devices with minimal code changes.

I would like to convert my existing code to the Lightning API, but a full path to Lightning transition might be too complex. I am looking for a stepping stone to ensure reproducibility during the transition.
Warning
LightningLite is currently a beta feature. Its API is subject to change based on your feedbacks.
---
---
Lightning Lite Flags¶
Lite is a specialist for accelerated distributed training and inference. It offers you convenient ways to configure your device and communication strategy and to seamlessly switch from one to the other. The terminology and usage is identical to Lightning, which means minimum effort for you to convert when you decide to do so.
---